お品書き
梅酒
Plum Wine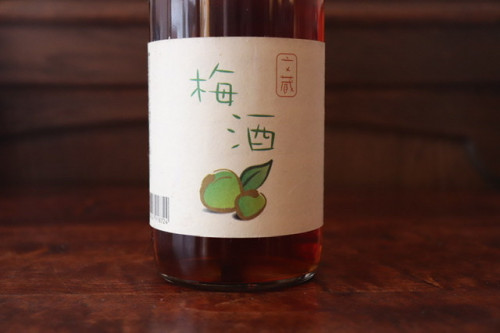 500円
  熊本県球磨の木下醸造所の本格焼酎で作った梅酒
  おすすめ飲み方 氷・炭酸・水・湯
Enjoy our exquisite plum wine, meticulously crafted using selected plums. It boasts a rich, fruity flavor with a touch of sweetness.
Suggested Serving Styles:
On the Rocks: Pour plum wine over ice for a refreshing and chilled experience.
With Soda: Mix plum wine with sparkling water for a lively and effervescent blend.
With Water: Dilute plum wine with water to appreciate its nuanced flavors in a lighter form.
With Hot Water: Combine plum wine with hot water for a soothing and warming concoction.
Please note that the serving styles mentioned above are suggestions and can be customized according to personal preferences.